Vigne Surrau
Modern, regional wines on the hills of Arzachena, just a few steps from the beautiful Costa Smeralda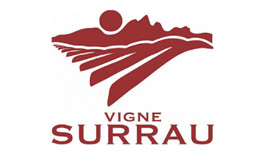 The Vigne Surrau winery is a modern and very important producer in the Sardinia region, located on the beautiful Costa Smeralda, between the hills of Arzachena. It was founded in the early 2000s by the Demuro family with the aim of creating a dynamic and innovative production activity, tightly linked to the territory. The symbol of this successful business is the beautiful headquarters surrounded by vineyards, with modern and attractive architecture, whose futuristic glass and wooden structures blend harmoniously with the landscape.
The Vigne Surrau winery can count on 50 hectares of vineyards, 70% of which are cultivated with Vermentino grapes, since they are part of the prestigious DOCG of Vermentino di Gallura. The remaining part is dedicated to other native vines such as Cannonau, Carignano and Muristellu, together with the international Cabernet Sauvignon and Syrah varieties. The territory covers the eastern side of Gallura and is strongly characterised by the lush Mediterranean scrub of the Surrau valley and a favourable, breezy climate. The soils vary greatly in composition. The granite sands of the Juannisolu and Capichera hills are contrasted by the clayey soils of the Pastura and Cascioni plains. Drawing on the different microclimates and a vineyard divided into 8 different areas, the Demuro family has acquired a high level of expertise that has enabled them to identify the best vineyards for each wine. The production of Vermentino, for example, comes from vineyards rooted in the most highly concentrated soils.
The complete range of Vigne Surrau wines is characterised by a high quality profile and has received important awards. The modern standards of efficiency and rigour have been perfectly integrated with the most authentic and territorial aspect of this area. From the richest and most complex expressions, obtained from Vermentino or Cannonau grapes, to the simplest and most pleasant ones, the entire production has conquered the approval of wine enthusiasts, imposing itself as a true new enological point of reference in Sardinia.
The wines of Vigne Surrau