Zidarich
A great winemaker in the Carso area: a philosophy of living and a rich terroir for wines with great personality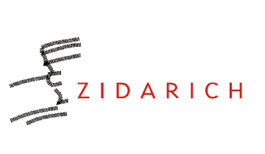 The extreme characteristics of the Carso area have modelled a unique landscape, at times so fantastic that we are compelled to gaze with a sense of admiration and incredulity at the vineyards that stand out in this magnificent and imposing territory. Bumping into Beniamino Zidarich, on the other hand, makes us look with astonishment at everything he has managed to build: his winery, his vineyard, literally torn from the stingy Carso rock, and his bottles, a perfect representation of an extreme territory.
The distinctive traits of Beniamino Zidarich's wines reflect the producer himself: the extreme clarity of the original grape variety, the character of the wine, evident from the very first encounter, perfectly describe the profile of the talented winemaker from Prepotto better than words. Beniamino was able to build a great winery from a genuine understanding of the land and the vines that have always lived here. A choice that is almost revolutionary even today and that has enabled him to deliver true and exciting wines. The vineyard is Beniamino's place of choice; small plots bearing traditional names now inseparably linked to his wines, such as Prulke, planted with Sauvignon, Malvasia and Vitovska.
Beniamino Zidarich does not concede anything to chemistry, in fact he tries to intervene as little as possible on the physiological balance of the plant, giving us wines that are even more natural and territorial. Unique and incredibly surprising wines: exclusive and expressive fruits of a unique, extraordinary territory.
Other Informations
Località Prepotto, 23 - Duino Aurisina (TS)
"With the help of his family, Benjamin Zidarich is confirming his production philosophy vintage after vintage, producing wines that are leaving a deep mark on the history of the Carso area".
- Slowine Guide 2020
The wines of Zidarich