Fina
The brilliance, vivacity and aromatic richness of wines from the Marsala area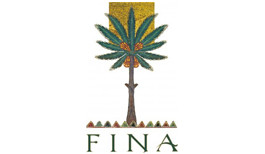 The Cantine Fina winery is an important producer on the Sicilian wine scene, and one of the main contributors to the revitalisation and modern renaissance of one of Italy's most beautiful and evocative wine-growing areas: the Marsala countryside, overlooking the sea and the salt marshes, and part of the Stagnone Islands Nature Reserve. The people behind this revolution were Bruno Fina and his sons, who in 2005 began renovating an old farmhouse in the Contrada Bausa area, and planting new vineyards. In the space of a few years, thanks to hard work, passion and dedication, this family has made a name for itself as an influential ambassador of a territory that is unique in the world, and which is as suited to viticulture as it is evocative and spectacular.
The success of the Fina family is due to the unbreakable bond with the territory of origin and the desire to understand it in the best possible way. The vineyards extend over the Contrada Bausa area, to the north-east of the municipality of Marsala, where a salty Mediterranean wind caresses the grapes while the scorching sun ripens them. Alongside the indigenous grape varieties, such as Grillo, Zibibbo, Nero d'Avola and Perricone, many international varieties are also cultivated, such as Chardonnay, Sauvignon, Traminer, Merlot and Cabernet, which are able to manifest themselves in this territory with richness, strength and, occasionally, with an aromatic vibrancy of sunny, almost tropical characteristics. The love for these places and the profound realisation of its extraordinary potential has led the family of winemakers to embrace organic farming, in order to safeguard the environment and focus on the quality of production. The winery, housed in an ancient farmhouse, has modern equipment and the most innovative technologies: a photovoltaic system for the production of electricity, a single unit bottling and microfiltration system, and a large thermo-conditioned barrique cellar.
The Fina wines are rich and extrovert expressions of western Sicily, born from indigenous and international grape varieties or, often, from blends, such as Kike, a magical union of Gewurztraminer and Sauvignon. When tasting these wines, it is clear that the international varieties have also acclimatised well in this area, taking on unmistakably Sicilian characteristics, mainly based on flavour, softness and aromatic richness. Each label offers a unique perspective on the Marsala terroir, revealing the great passion that the Fina family has always shown, and which has been rewarded with continuously growing success.
The wines of Cantine Fina