Ruggeri
The gold of the Valdobbiadene: the great brand of Prosecco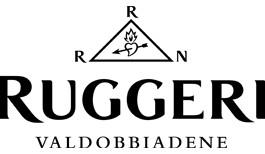 Ruggeri winery is one of the most respected benchmarks in the world of Prosecco, thanks to a continuous search for quality in all its bottles. It was founded in 1950 by Giustino Bisol, whose family was linked to different generations in the world of wine.
Of course, this reality is the one of Valdobbiadene, home of the famous bubbles throughout Italy: Prosecco. Ruggeri winery has had the great merit of focusing on the quality and of investing time and resources to improve more and more their own products. This commitment has allowed Ruggeri name to enter, with merit, in the inner circle of the great Italian producers, manufacturers able not only to satisfy the story, but also take care of an important role.
To sum up the excellent quality of Ruggeri wines is enough to mention Giustino B, bottle dedicated to the founder Giustino Bisol, one of the most appreciated Prosecco by the high quality bubbles lovers. Ruggeri winery also produces an excellent Cartizze and other types typical Prosecco of the area of Valdobbiadene, all sharing the same attention to details. In fact, one of the strengths of this prestigious reality is the great attention given to the wine by the time of harvest to bottling, from the vineyard to the table until every wine lover.
Given the playful and sparkling nature of Prosecco, it is not difficult to associate Ruggeri wines to a relaxing and enjoyable evening or to an aperitif among friends. The best way to understand a winery is to taste its wines….And we are certain that Ruggeri's bottles will pass also the tasting exam with highest honours!
Ruggeri's Prosecco