Zaccagnini Winery
From Abruzzo with fury: a guarantee of quality within and beyond Italy's borders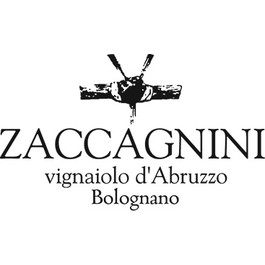 The Zaccagnini winery is nowadays an established winemaker in the Abruzzo hinterland, which has earned positive praise both inside and outside of Italy. It all began back in 1978 in the small village of Bolognano, in the Pozzo district near the town of Pescara, by the Zaccagnini family. The motto pursued here, from the very first harvests, is 'total quality, from the grape to the glass', and this has enabled this family-run winery to grow rapidly and steadily. Today it has 300 hectares of vineyards, with an annual production that reaches peaks of 3 million bottles. Despite these considerable numbers, Marcello Zaccagnini strives to take great care and control of every production phase.
The varieties cultivated are the classic ones of the Abruzzo region, with Pecorino and Passerina as the main protagonists of the white grape varieties, followed by Trebbiano Abruzzese. As for the red varieties, Montepulciano certainly dominates the vineyard, followed by Cabernet Franc and Cannonau. Conventional agriculture is used in the vineyard, although integrated pest management is also implemented. The vinification process in the cellar is carried out first in temperature-controlled stainless steel tanks and then, especially for the red wines, in wooden barrels or barriques. Thanks to the agronomic and enological advice of Concezio Marulli, who has always been at the disposal of the Zaccagnini winery, the company's wines have become, year after year, some of the most outstanding and brilliant examples of their type.
The Zaccagnini winery has always combined winemaking with art, with the belief that they are both equally eternal forms of pleasure, capable of revealing the secrets of life. Walking among the rows of vines and wandering around the cellar, it is possible to admire the works of great artists. The label on all the bottles was designed by Pietro Cascella. This is a world to be discovered gradually, with the certainty that every glass of Zaccagnini's wines will be rich in territoriality, quality and expressiveness, vintage after vintage.
The wines of Zaccagnini