Aglianico del Vulture 'Serra del Prete' Musto Carmelitano 2013
Still red wine, full bodied and intense, structured and fruity, with a rich bouquet with fruity and spicy scents.
Wine made from Traditional Agriculture and Winemaking
14.20 €
Immediately available
Characteristics
Aglianico del Vulture DOC
10 months in stainless steel and cement tanks
Wines made with Old Style Artisanal Methods
,
Indigenous yeasts
,
Independent Winegrowners
,
To drink it at its best
Opening
To enjoy at its best an organic or traditionally made wine, we recommend you to leave it "breathe" 15-20 minutes before serving
Perfect for red wines with good structure and intensity, which need oxygenation to open up and develop its intense and complex aromas
When to drink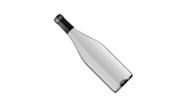 Wine good to drink now, but that can have a beautiful evolution after resting for a while in your cellar
You can easily leave it in your cellar for 4-5 years
sommelier's description
Aglianico del Vulture "Serra del Prete" by Musto Carmelitano is a wine truly representative of Basilicata. With its fruity aromas and its elegant tannins this Aglianico "Serra del Prete" is surprisingly refined and ready, a wine worth tasting. At the helm of this small and beautiful reality in Basilicata is Elisabetta Musto Carmelitano, aided by his brother Luigi in the vineyard and his father Francesco; Elizabeth, born and raised in the country, began this adventure thanks to the solid foundations of the long tradition of family, which has always been dabbled in the vineyards and fields. These conditions have helped her to take the path that led to the road of success thanks to its label and, in particular, her "Serra del Prete", a unique and territorial wine. The 3 acres of vineyard planted by Elisabetta are distributed on 4 different bodies, all located on land mostly composed of red clay and rich in minerals in the countryside of Maschito. These soils are highly suited to the production of great red wines, able to absorb the best features that the soil is able to donate: personality, character, elegance and balance.
Colour Ruby red with intense violet hues
Scent Rich and complex with hints of red and black fruit, scents of strawberry, lavender and licorice
Taste Structured and rich, savory, with good and savory tannins, with a long finish
Perfect food pairing
Game

Red Meat Stew

Risotto with Mushroom

Risotto-Meat Sauce

Pasta-Meat Sauce
You may also be interested in