Antica Distilleria Quaglia
Gin, Vermouth and liqueurs from the excellence of Piedmontese artisanal production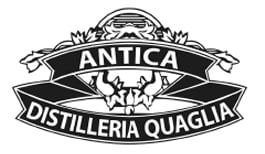 The Antica Distilleria Quaglia is a historic producer that combines ancient Piedmontese traditions in the art of distillation with modern day expertise. It has been located in the hills of Asti for a long time, more precisely in the town of Castelnuovo Don Bosco, and was founded a few years after the unification of Italy. In 1906 it was bought by Cavalier Giuseppe Quaglia, who immediately began to make innovations and improvements: a well was dug for the water supply, a boiler was installed to produce steam and the premises were enlarged. But this was only the beginning. In 1930, his son Carlo took over the reins of the family business and led it towards further modernisation, with particular emphasis on the bottling process. In 1967, Carlo's son Giuseppe fine-tuned the production process and began marketing single-variety grappas, still made using the historic stills. Today this historic distillery is run by the fourth generation of the family with great professionalism. The current owner, Carlo Quaglia, has had the courage to challenge himself, combining historical production with modern and innovative distillates.
Innovation and tradition live side by side in the Quaglia household, and the distillates produced are a faithful representation of this approach. Alongside the grappas and vermouths that have made the history of the area, today they also produce gin, bitters, digestives and liqueurs. Only raw materials of exceptional quality are used, respecting the Piedmontese artisan tradition. Great care and attention is paid to the smallest details at every stage of production, as is typical of the historic small distilleries that still operate following artisanal methods. Stainless steel tanks are utilised, and both tank and bottle maturation are used to obtain rich, elegant distillates and liqueurs.
The Asti territory, between the hills of Turin and Monferrato, strongly characterises the production of spirits and liqueurs of the Antica Distilleria, providing the best conditions to produce high quality raw materials. The Quaglia family carefully researches and selects aromatic herbs, which are exclusively Italian, in order to ensure that the final product has a balanced and engaging flavour. This is one of the most classic examples of modernity perfectly combined with tradition.
The distillates and liquers of Antica Distilleria Quaglia