Tommasi
More than a century of wine and passion: a historic and prestigious winery in the Valpolicella region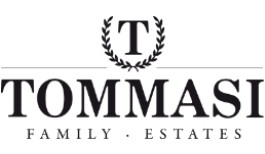 Tommasi Viticoltori is the name of one of the oldest and most famous wineries in the province of Verona, rooted for several generations in the Valpolicella area, with properties extending to other regions of Italy as well. The origins of this important family-run business date back to 1902 and, thanks to the founder Giacomo Tommasi, from the 1960s it established itself as one of the reference points for quality wine in Valpolicella. Today it is managed with passion, competence and responsibility by 9 cousins, heirs to a glorious and centuries-old family tradition.
The Tommasi winery is based in San Pietro in Cariano, in the heart of the Valpolicella Classica area, with properties that extend throughout the province of Verona for a total of 205 hectares. This vast heritage of vineyards includes cru of great prestige and evocative beauty, such as Groletta, populated by old vines cultivated with the pergola system, or Cà Florian, birthplace of an Amarone that represents the spearhead of production, a champion in its category. The work in the cellar is based on a traditional approach, with the exclusive use of large oak barrels for ageing, including the Magnifica, one of the largest barrels in the world.
Tommasi wines are prime expressions of Valpolicella, so famous that over the decades they have become true reference standards. All the bottles are characterised by elegance, balance and structure. The power and richness typical of the area's reds, especially Ripasso, Amarone and Recioto, are surprisingly accompanied by pleasantness and excellent drinkability, as tradition dictates. These results are the fruit of virtuous family cohesion and collaboration, as well as great professionalism and rigour. This is probably the secret of the great success of the Tommasi family in Italy and in the world, born from a deep commitment to family traditions and to the territory of Valpolicella.
The wines of Tommasi