Frank Cornelissen
A charismatic winemaker on the Etna: ancient traditions, nature and a creative spirit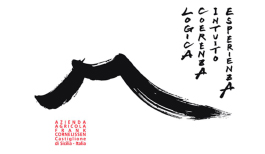 Frank Cornelissen is a Belgian-born winemaker with a volcanic and charismatic character who has become a leading player on the Etna wine scene. The unique terroir of the Mountain, the name given to the volcano by the local population, has been studied and shaped by the experimental genius of Cornelissen. Since 2001, his unique and expressive wines have become treasured items for wine lovers all over the world. His production philosophy is summed up by a phrase engraved in large letters on a wall in the cellar: "Before a wine can be good, it must be true!".
Frank Cornelissen's winery is located in Solicchiata, on the northern slope of Etna, and his vineyards, which are mainly cultivated with the alberello system (bush-trained), are scattered like little gems along the entire northern slope of the volcano, between 650 and 980 metres above sea level. Frank moves with endless vitality along all the most suitable districts and is considered one of the most expert connoisseurs of the territory. His approach to vine cultivation is based on the idea that man lacks understanding of the complexity of the universe and is unable to interpret nature and its internal balances. Any treatment or intervention is therefore seen as a violent and desperate attempt to impose his own understanding on the higher forces of nature, which is why Frank has chosen to avoid "any chemical, traditional, organic or biodynamic treatment".
Frank Cornelissen's wines are the result of a relentless creative drive aimed at serving the land and nature, without compromising or cutting corners. Alongside the most famous Etna vines, such as Nerello Mascalese and Carricante, Frank also uses forgotten indigenous varieties such as Minnella Bianca or Nera, Grecanico and Francisi. The grapes are harvested when fully ripe and vinification takes place, according to ancient traditions, in terracotta jars buried in lava stone, without the use of additives or sulphur dioxide. All this guarantees the full, authentic and genuine expression of nature and the terroir.
The wines of Frank Cornelissen